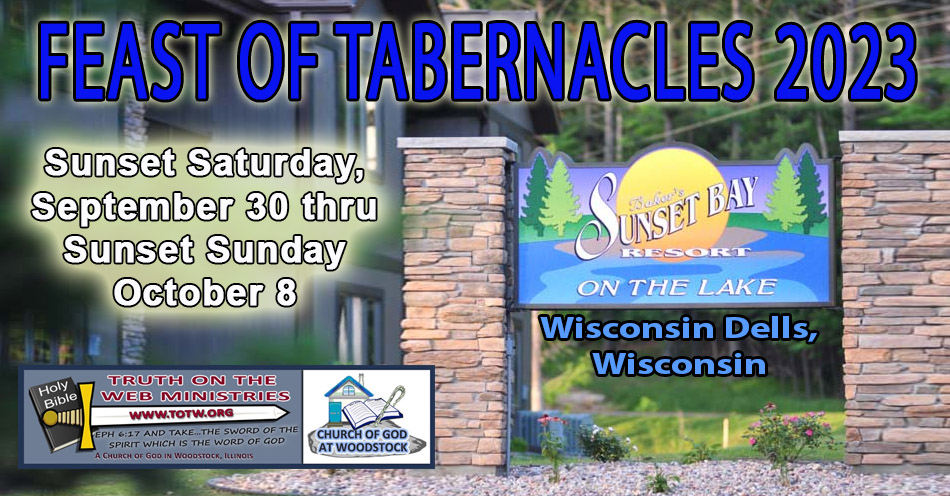 Come! Worship the King, Yehovah of Hosts, and keep the Feast of Tabernacles (Zechariah 14:16)
Truth On The Web Ministries

welcomes you to join us in rejoicing before our Father and His Anointed at scenic Baker's Sunset Bay Resort in Wisconsin Dells, Wisconsin for this year's observance of the Feast of Tabernacles. Members of the Body of Christ are expected from various locations across the country. All are welcome - we shall be as one.
Sunset Saturday, September 30th Through Sunset Sunday, October 8th
Also join us here on the day before the Feast (Saturday, September 30) for Sabbath celebration.
Schedule (click image for larger version)
Sunset Bay Resort921 Canyon RoadWisconsin Dells, Wisconsin 53965Phone: (608)254-8406 Visit Their Website
Behold, how good and how pleasant it is for brethren to dwell together in unity! (Psalms 133:1)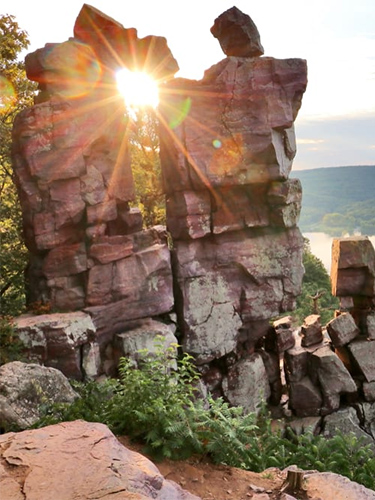 Service Opportunities: If any brethren would like to perform special music, please bring your instrument(s) and make a joyful noise! We will have a digital keyboard available for use. If any have any other offers of servitude, prayers, sermons, bible studies, workshop, organ/piano hymn accompaniment, etc. please contact us to share your offer. Thank you!
Accommodations and Reservations
Baker's Sunset Bay Resort has set aside 22 Rooms, Suites and Condos for our stay but only until June 15, 2023 SO BOOK NOW!
• Click here for details on each Room Style (A1, B, etc.) Room Style Information • *$10/night/dog fee - max. 2 dogs, no cats. Click here for Pet Policy (A1, B, etc.) Pet Policy • *Daily rates based on minimum 6 night stay • *Daily rates include all taxes and fees • *One night deposit is required to hold any reservation • *Cancellations or changes to your reservation must be made 30 days prior to arrival to be eligible for refund, minus a $25 cancellation fee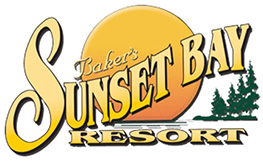 To Make Reservations
• Call Baker's Sunset Bay Resort at: (608)254-8406
• Be sure to mention 'Church of God Woodstock' or 'Feast of Tabernacles'
• Additional Accomodation Information
Nearby Camping / RV'ing
• Wanna Bee Campground & RV Resort (608)253-3122
• There are not any specific camp sites set aside for our group
• Wanna Bee Website